DJI Inspire 1 RAW
It is the smallest, easiest professional aerial filmmaking platforms in the world. They combine DJI's unparalleled leadership in aerial technology with world-class M4/3 imaging capabilities. Whether you are a professional photographer or a Hollywood filmmaker, the Inspire 1 Pro and Inspire 1 RAW are ready to take your work to new heights.
Sensor: Micro 4/3 + DJI MFT 15mm f/1.7 ASPH
Video: 4K RAW @ 30 FPS / 1080P RAW @ 60 FPS
Photo: 16 MP JPEG/RAW DNG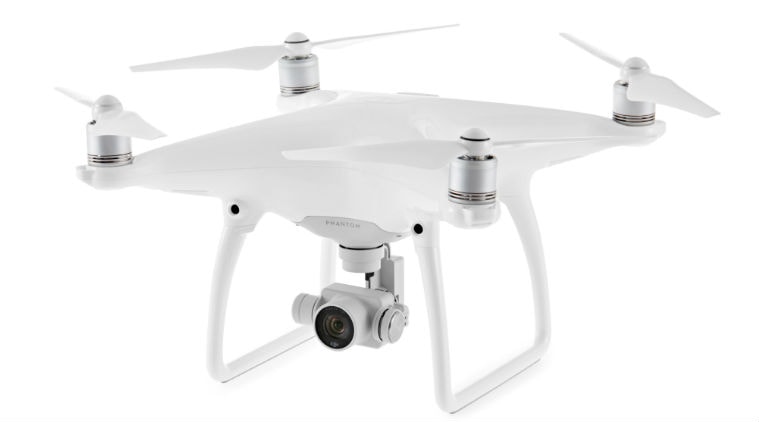 DJI Phantom 4 Professional
The DJI Phantom 4 is the smartest flying camera DJI has ever created. The camara is been created for the sky, capable of capturing 4K video at 30 frames per second and slow motion 1080p at 120 frames per second, creating impressive footage. It has a great stabilization, 3-axis u-frame camera stabilization system cancels out unwanted camera movements during flight. The systems allows great movement, sleek, streamlined aerodynamics help the Phantom 4 slip more smoothly through the air.
Sensor: Micro 4/3 + DJI MFT 15mm f/1.7 ASPH
Video: 4K @ 60 FPS / 1080P RAW @ 120 FPS
Photo: 16 MP JPEG/RAW DNG
DJI Phantom 3 Professional
A complete 4K camera and 3-axis gimbal system come integrated with the Phantom 3 Professional edition quadcopter from DJI. In addition to video, the camera is capable shooting up to 12 MP still photos using JPEG or non-proprietary DNG RAW format. The three axes of the gimbal give you pan and tilt control, and keep the horizon line level even as the aircraft banks. Different gimbal settings allow the camera to lock onto a fixed subject, be moved manually using transmitter rotaries or the app, or to simply provide camera stabilization.
Sensor: Sony EXMOR 1/2.3"
Video: 4K @ 30 FPS / 1080P @ 60 FPS
Video: 12 MP JPEG/RAW DNG
DJI Phantom 2 + GoPro 4 Black Edition
With the ability to capture 4K at 30 fps (4K30), the GoPro HERO4 Black allows you to move beyond HD. On top of 4K, the camera shoots 2.7K at up to 60 fps, Full HD (1080p) at up to 120 fps for high definition slow motion, and more. Plus, with the SuperView mode enabled, the camera maximizes its sensor area to give you an ultra-wide angle of view to enhance the POV feel of footage while encompassing as much of the scene as possible. The HERO4 Black's capabilities don't end with video, though. It can take 12-megapixel stills as individual shots or in intervals.
Sensor: GoPro 1/2.3"
Video: 4K @ 30 FPS / 2.7K @ 60 FPS / 1080P @ 120 FPS
Video: 12 MP JPEG